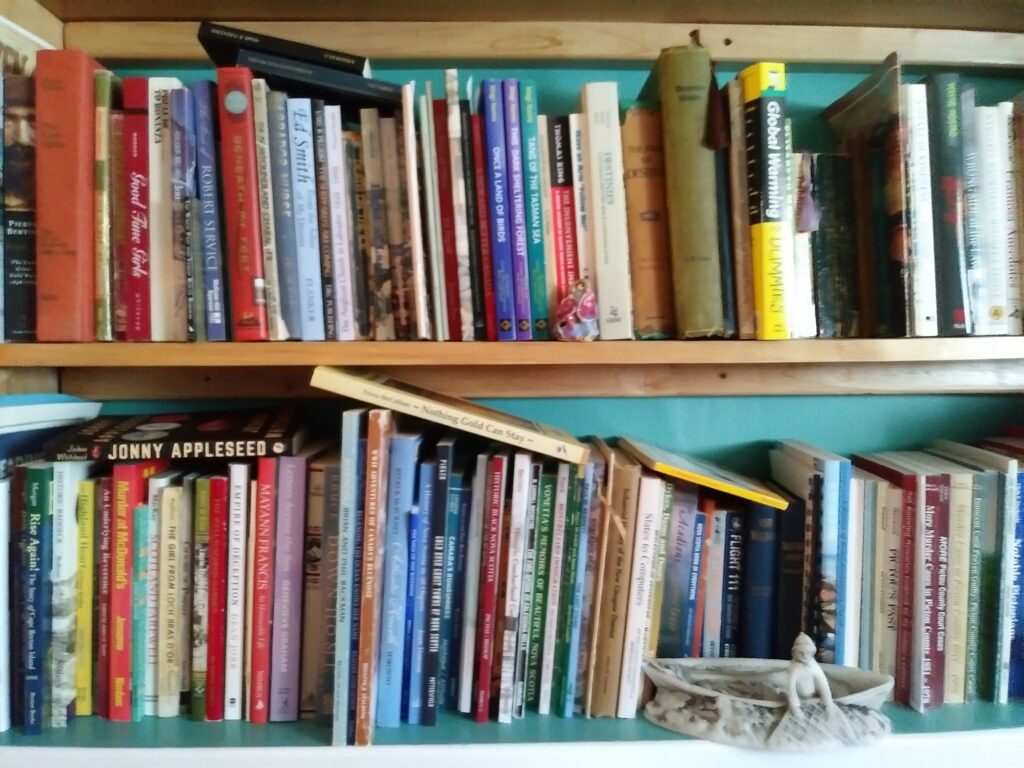 This is where I will try to share with my buddies the books that I have read, recently or long ago.
It would be rare for me to NOT like a book… nearly all have redeeming qualities – and I have been known to read the back of a cereal box with no complaints. So – no need to cringe if you see your name and your title here.
It occurred to me that reviewing other people's books gives me an excuse to keep this website on the move, right?
Some reviews will be long past the time when I should have written them. You might see books I read when I was 12. Or not. There are only so many hours in a day – and I am busy writing my own book. More about that another time.
Fishnets and Fantasies, by Jane Doucet (Vagrant Press, 2021)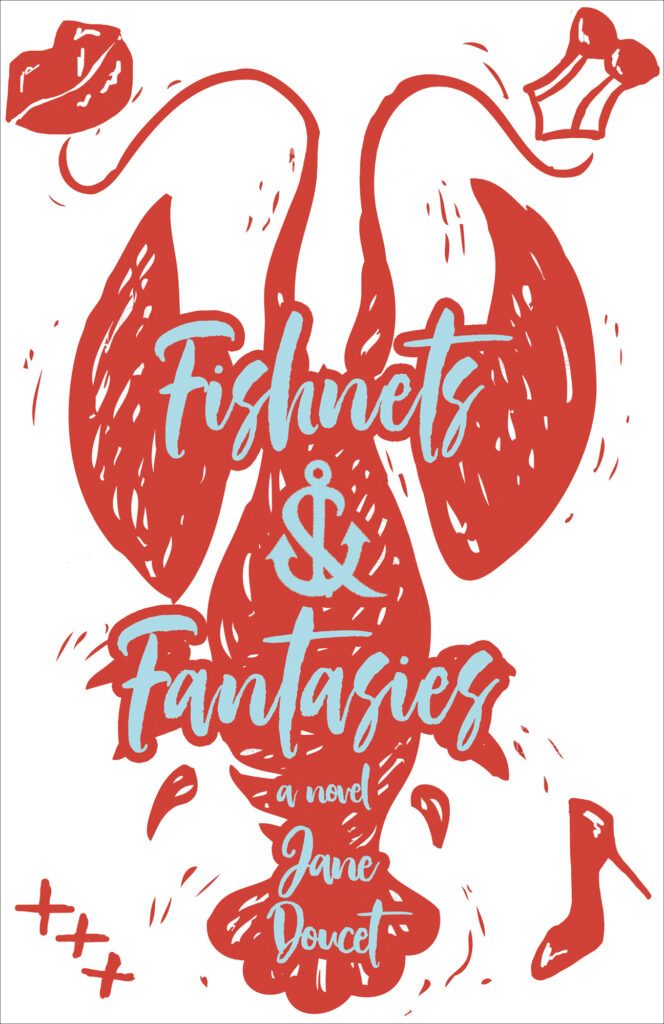 Sometimes – well, quite rarely – when I finish reading a book, I hug it.
Jane Doucet's "Fishnets & Fantasies" got a hug from me – as well as tears and chuckles.
Yes, it's about sex.
But the story about Wendy's interest in opening a sex shop is more about making dreams come true, about preconceived assumptions and how they change. It's about love and loss and triumph and halleluiah moments and community and every other good part of being human that makes the world go around..
This a thoroughly enjoyable read, pulling the reader through a gamut of emotions to most satisfying ending.
Losing it at 40, by Sarah Butland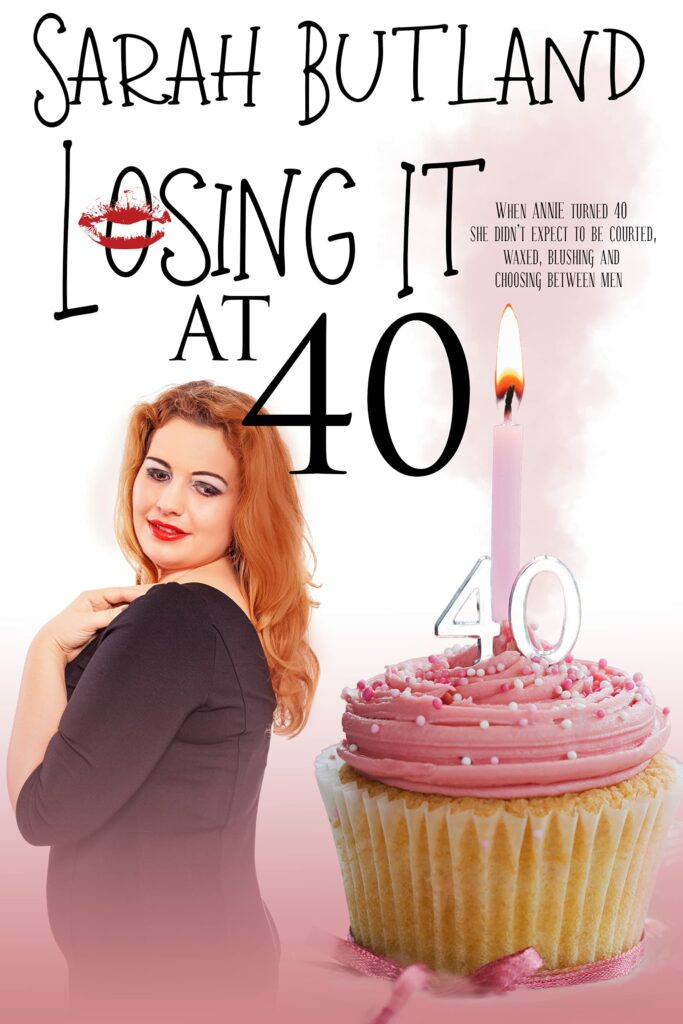 A comedic and lively romp through the experience of losing the infamous "IT" (as well as weight) at 40, this is the story of Annabelle, who determines that she will not continue into her 40's and beyond as a chubby, virginal, quiet spinster.  Sexy and tender – a fun Friday night read. Or any other night. Or day….
Gaining it at 41 by Sarah Butland – The sweet sequel to Losing It at 40, this is a must-read for anyone who read Butland's first. Annabelle's antics proceed past her 41st birthday to their natural consequences, with entertaining characters and funny – and relatable – circumstances and scenes.