Here is the cover of my latest book, Senior Moment, which will be released in April.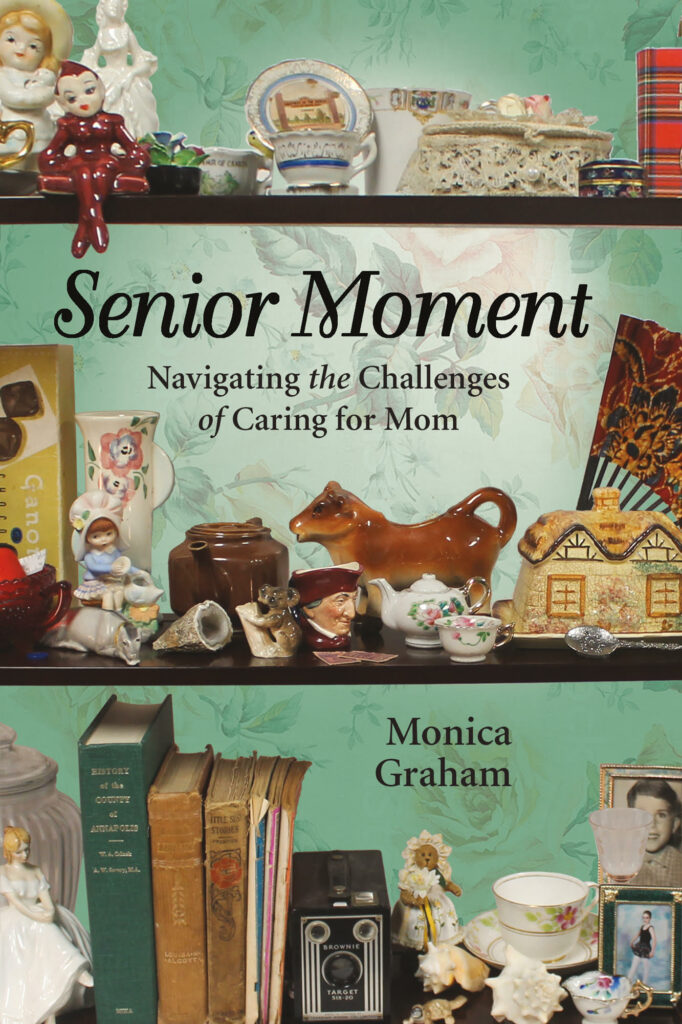 "Part memoir, part cautionary tale, part how-to" is what folks are saying. It is my account of getting my mom moved from her unwieldy old home and into a place where she'd be happy and receive top quality care. It was quite a journey for everyone involved – hence, a book about it!
The looming launch of Senior Moment is the reason my publisher urged me to venture into the jungle of website-building. It's a learn-as-I-go situation, but just think of all the discarded versions of my posts and pages chopped into little pieces and floating through the ether! Someday we'll probably be told that trial-and-error is polluting cyberspace – but that's all I have, so that's how I must roll. For today, at least.
If this short post makes it to your screen – Hello! Enjoy the offerings here, and feel free to converse with me. Hopefully there will be a button here somewhere you can press. Talk about "senior moments!"